Trying to find a 5 gallon water dispenser that brews K-cup beverages and delivers cold and hot water on demand is a hard find. But, integrating multiple kitchen appliances into one space is a good  thing, this design is a must have in modern time.
Well, we have found that Primo has done it and did it well. The Primo hTrio Water Dispenser with Personal, Single Serve Coffee Brewer, compatible with all K-Cups design. It even features built-in storage for 20 k-cups.
To brew a delicious hot beverage, insert your favorite K-cup pod into the drawer, or add your own coffee grounds to the reusable coffee filter included. With 5 gallons of spring or purified water ready on demand you can brew cup after cup after cupvwithout refilling a reservoir 😉 . This innovative bottom loading design makes replacing bottles so easy – just slide them into the cabinet below and you are done.
Additional premium features include fast flow dispensing so you can fill pitchers and pots in seconds, an LED nightlight, and smart paddle design for one-handed cold water dispensing.
Best Features
K Cup compatible, Brews 6, 8, and 10 oz. hot beverages instantly using K-Cup pods or your own coffee grounds using the refillable cup included.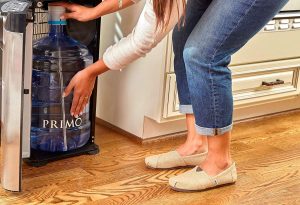 Innovative bottom loading design– The new standard in water dispenser design allows you to enjoy purified bottle water effortless and hassle free. Bottled water is stored conveniently inside the bottom cabinet eliminating any lifting, flipping, or spilling. Bottle is hidden creating a clean modern look and an empty bottle indicator light lets you know when it's time to replace your bottle.
Instant cold water, This water dispenser uses a powerful cooling compressor system to provide glass after glass of ice-cold water on-demand. With just the push of a lever, enjoy your spring water or purified water,  refreshing taste. 5-gallon water available at thousands of locations nationwide. No more running out of space in your refrigerator with endless bottles or pitchers of water, and no filters to replace.
Instant h0t water with child safety feature, Forget about heating water on your stove or in the microwave. Enjoy on demand piping-hot water to prepare your favorite teas and instant meals with ease. The advanced heating system rapidly heats water up to 198⁰F in an insulated stainless steel reservoir that efficiently maintains the optimal temperature for on demand hot water. Child safety feature requires a two-step, motion to dispense hot water.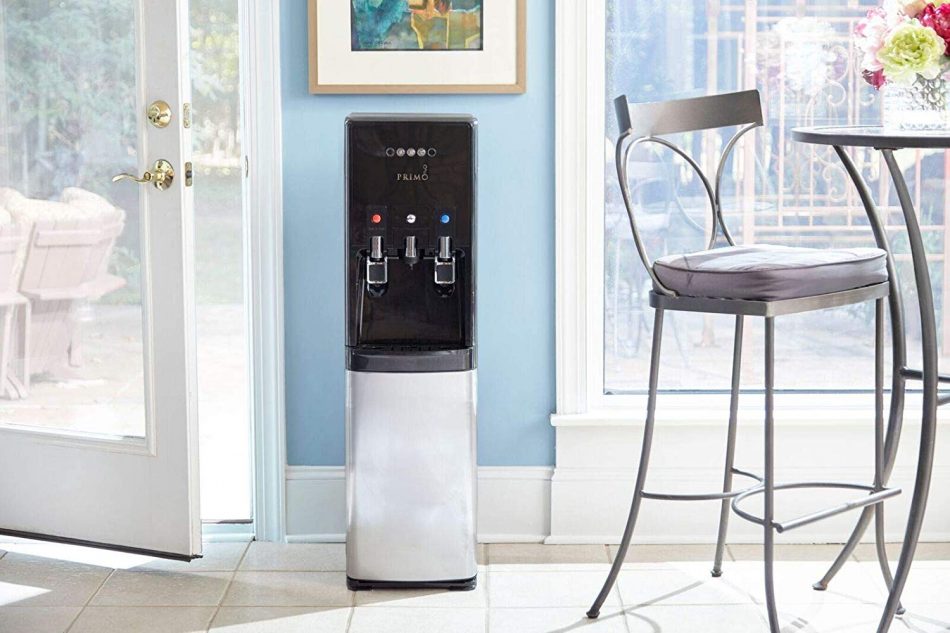 BPA Free, All water system components are certified BPA free by a third party laboratory.